MotionERP APP - Your Mobile Business Solution
Welcome to the future of business management
With MotionERP, we're redefining what it means to have an ERP (Enterprise Resource Planning) solution right at your fingertips. Designed for both Android and iOS platforms, MotionERP is more than just an app; it's your business partner, ready to go wherever you are.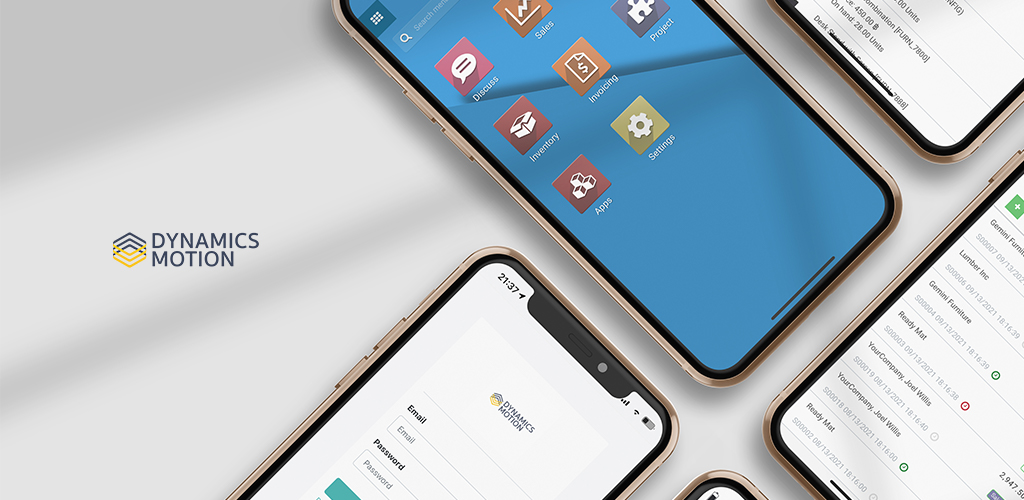 Why Choose MotionERP?
In the modern business landscape, you need flexibility, accessibility, and real-time data management. MotionERP offers all these and more, helping you streamline your business processes, increase productivity, and make informed decisions, all from your mobile device.
Key Features
1. Comprehensive Business Solution: MotionERP integrates all facets of an operation, including product planning, development, manufacturing, sales, and marketing in a single database, application, and user interface.
2. Real-time Data Access: Stay informed about your business metrics anytime, anywhere. MotionERP provides real-time access to critical data, enabling you to make data-driven decisions on the go.
3. Scalable and Flexible: MotionERP is designed to grow with your business. Whether you are a startup or a large corporation, MotionERP can be tailored to your specific needs.
4. Secure: With MotionERP, data security is paramount. We ensure your sensitive information is protected with advanced security protocols.
Download Now
Get MotionERP on your device today and start transforming the way you do business. Click on the download buttons below to install the app on your iOS or Android device.
Join the MotionERP Community
Be part of a community of forward-thinking businesses that are leveraging the power of mobile ERP solutions. With MotionERP, you're not just adopting an app; you're joining a revolution in business management.
MotionERP
-
Empowering Businesses, Anytime, Anywhere.
Update 17 May 2023 | MotionERP iOS Version 1.4 | MotionERP Android Version Alpha 1.2